Campaign and Association Management
Alliances rarely build themselves. Let the energy and environmental industry leader build and grow yours.
Since 2005, HBW has successfully developed and managed almost 300 local, state and national campaigns via established or built-for-purpose coalitions. We built Consumer Energy Alliance from the ground up, and now manage it on behalf of an independent board and a membership of 550,000 individuals and nearly 300 companies spanning America's economy.
So we know what kind of hard work it takes to build strength in numbers, stay ahead of issues that matter and have the diplomatic touch required to focus the diverse interests of a broad coalition into purposeful, effective advocacy.
We create responsive, agile and efficient organizations that deliver the voice and presence you want, in the arenas you want with our wide geographic reach. We build organizations with real governance and corporate structures, real grassroots and grasstops support, and run them with real people. We don't build a website, call a staff member the executive director and pretend that's real. We know organizations win their credibility from the public through the long process of building trust and teams the right way.
HBW brings your organization political intelligence, legal and governance expertise and communications savvy. We keep you ahead of the policy trends affecting your membership, and provide all the tools you need to deliver results to your members.
Whether you're contemplating a new alliance or want to rejuvenate an existing organization, HBW has the successful track record, team and hard-won experience to get the results you want.
Service Areas
Coalition Development and Management
Grassroots and Grasstops Mobilization
Campaigns and Advocacy
Stakeholder Relations
Third Party Outreach and Mobilization
Strategic Planning
Governance, Organizational and Financial Management
Membership and Communications
Sponsorship and Fundraising
Finance and Administration
501(c) Organizational Structure and Framework
Campaign and Association Management Team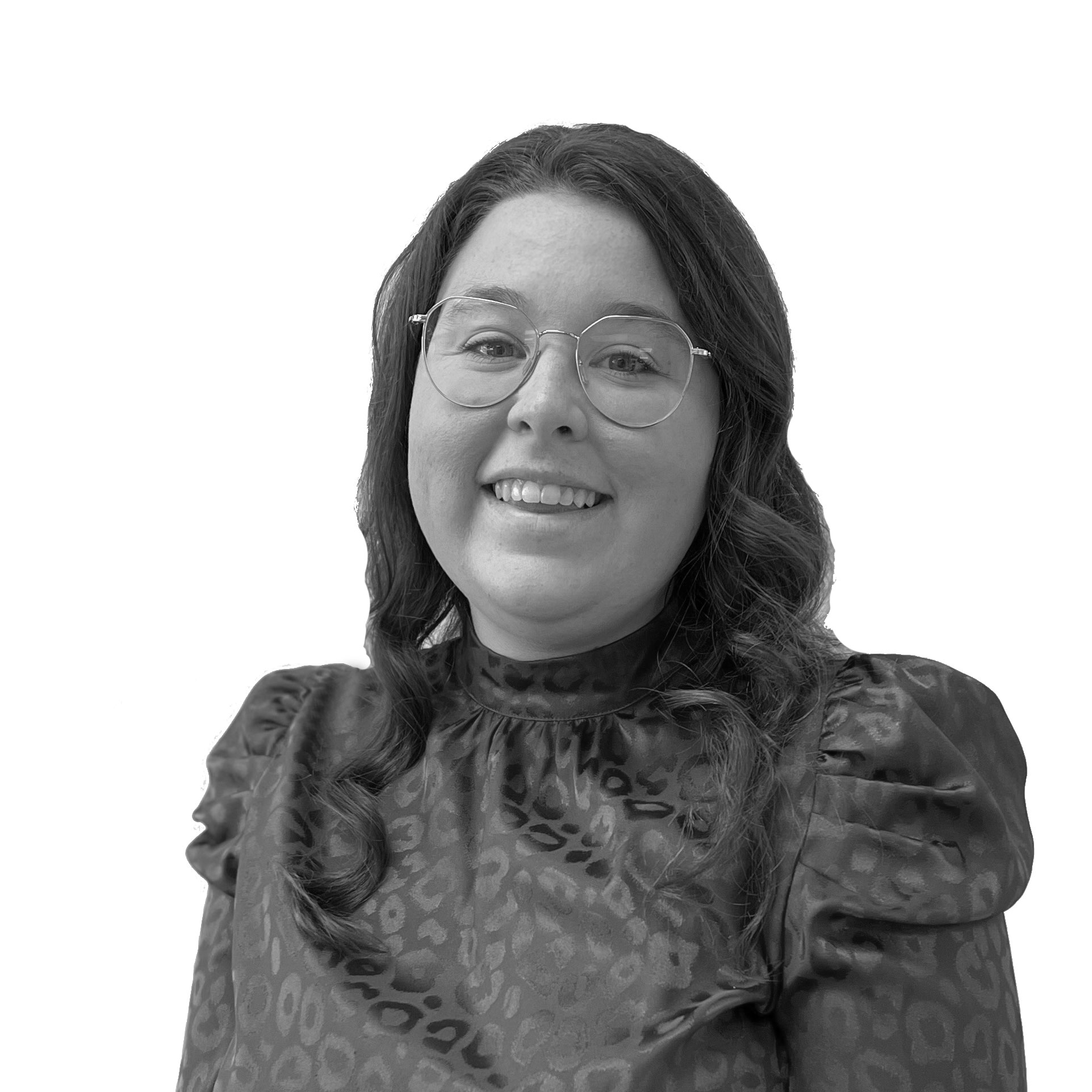 Specialties at HBW 
Strategic Communications
Public Relations
Campaign and Association Management
Kaitlyn Bennett – MANAGER, GOVERNMENT AFFAIRS AND COMMUNICATIONS SUPPORT
kbennett@hbwresources.com
(713) 337-8802
​As HBW's Government Affairs and Communications Support Manager, Kaitlyn is responsible for assisting on regulatory and legislative initiatives and events in key states, stakeholder and elected official engagement, reporting on key initiatives, and assisting in researching and developing company and client messaging.
Prior to joining HBW Resources, Kaitlyn worked in the Texas House of Representatives as a Legislative Aide and has worked on a number of campaigns for the Texas Legislature in the Southeast Texas area.
Kaitlyn has a Bachelor of Science in Political Science from Texas A&M University and is currently pursuing her Master of Legal Studies in Energy, Oil, and Gas Law from Texas A&M School of Law.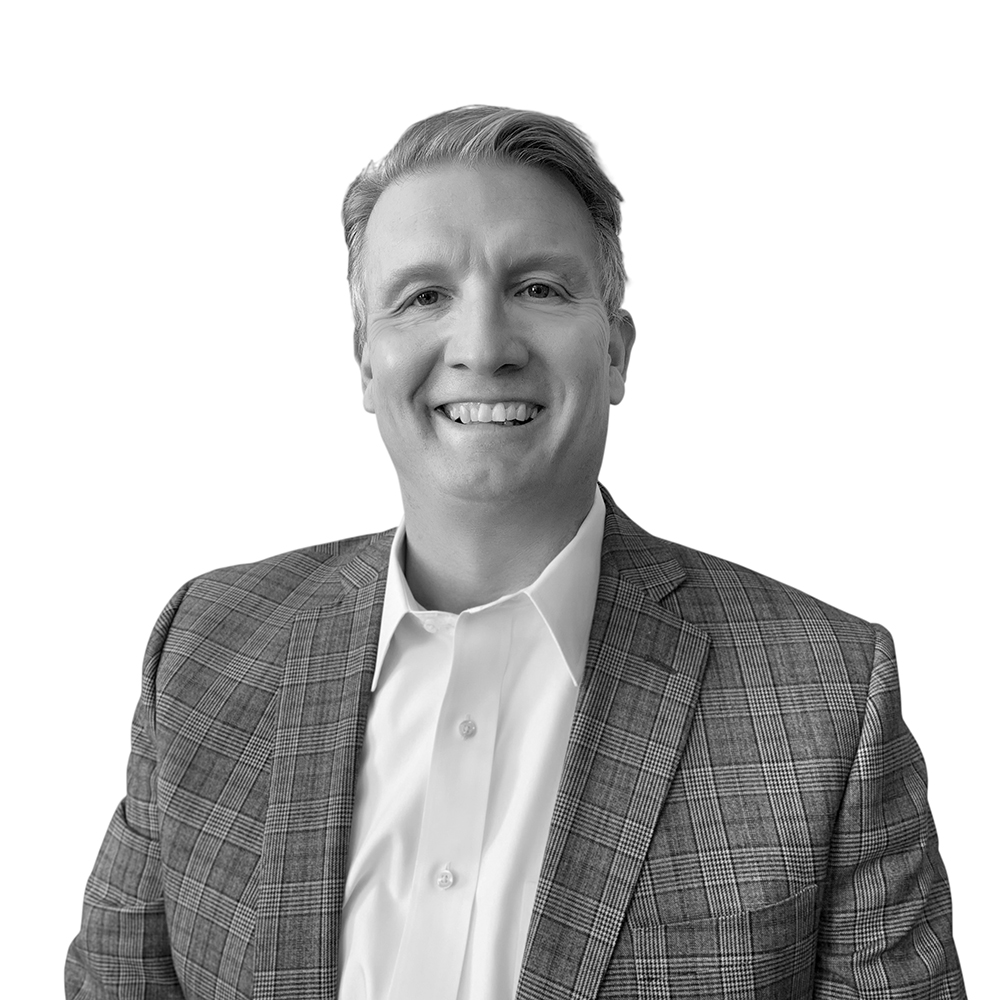 Specialties at HBW 
State Affairs
Campaign and Association Management
Power Markets
Marc Brown – SENIOR DIRECTOR, STATE AFFAIRS
mbrown@hbwresources.com
(603) 777-7176
With over 20 years of business, advocacy, and government affairs experience, Marc Brown advises HBW clients on energy, telecom and water policies and regulations at the state level, with a particular focus on New England.
Prior to joining HBW, Marc was Executive Director of the New England Ratepayers Association, a non-profit social welfare organization that advocated for policies, regulations, and projects that lower the costs of regulated utilities – electricity, natural gas, telecoms and water – to consumers. Marc has testified on energy and telecom policies before local, state, and federal bodies; intervened in dockets before state utility commissions, and successfully filed petitions before the Federal Energy Regulatory Commission.
Marc has advised candidates for public office on energy, education, and small business regulations; and represented the pharmaceutical industry, manufacturers, technology companies, real estate developers, and trade associations at the state level. His past work also includes a stint at one of the most prominent non-profit public advocacy organizations in Washington, D.C., developing grassroots campaigns focused on tax, education and energy policy.
He holds a BA in Government and Politics from George Mason University and lives in New Hampshire with his wife and three children.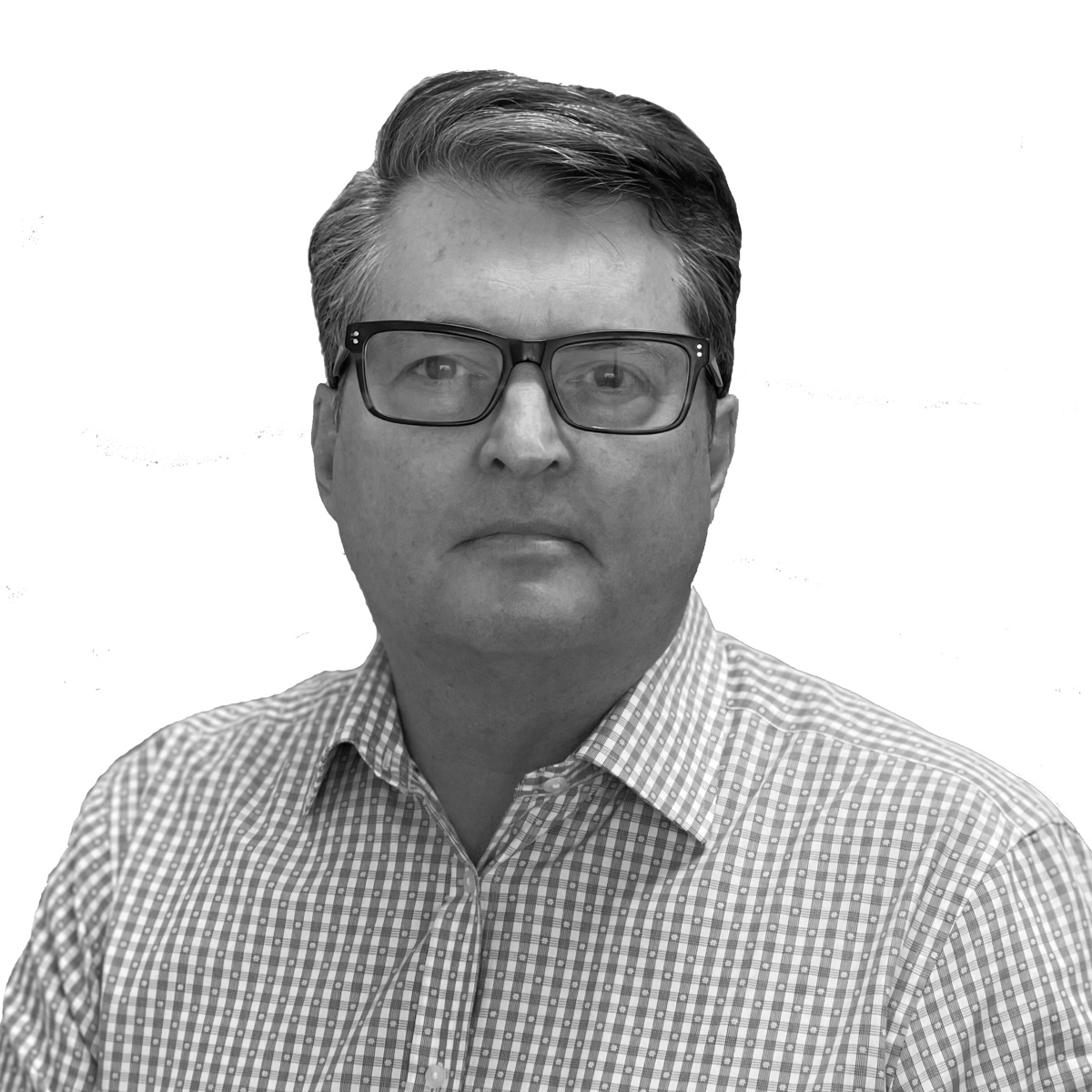 Specialties at HBW 
Federal and State Affairs
Campaign and Association Management
Environmental Regulation
Renewable Energy
ESG and Sustainability
Andrew Browning – PARTNER
abrowning@hbwresources.com
(303) 228-9462
Andrew Browning heads HBW's Denver office where he provides strategic counsel, issues management, grassroots, and advocacy expertise to oil and gas, utility, renewable energy, government, and manufacturing clients.
With experience in both the private and government sectors, Browning has worked at the nexus of energy policy and politics for over 25 years. He was previously Director of Government Relations at Methanex – the world's largest methanol producer and distributor –  and a White House appointee to the U.S. Department of Energy during the Clinton administration where he served as a special assistant in the Office of Fossil Energy.
Andrew is one of principal founders and President of the Western States and Tribal Nations (WSTN) Natural Gas Initiative. WSTN is a unique 501(c)(4) public/private partnership between Western states, counties, sovereign tribal governments, and natural gas industry stakeholders with a focus on building comprehensive and effective regional collaboration under a formal MOU to advocate for and develop local and global markets for Rockies natural gas. The MOU is signed by the States of Utah, Wyoming, New Mexico, Baja California, Mexico, the Ute Indian Tribe and the counties of western Colorado.
Andrew served as an adjunct professor in the Energy Management Program at Norway's Bodø Graduate School of Business at University of Nordland, which is a collaborative program with the International Institute of Energy Politics and Diplomacy (MIEP) at MGIMO University in Moscow, Russia.
Andrew holds an M.A. in International Affairs with a focus on Energy and Environment and International Economics from the Johns Hopkins School of Advanced International Studies and a B.A. in Political Science with a minor in Economics from the University of Texas-Austin.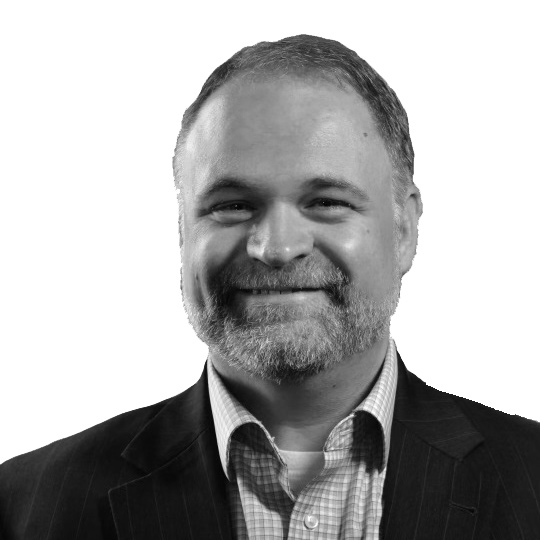 Specialties at HBW 
Campaign and Association Management
Government Affairs
Mike Butler – GOVERNMENT AFFAIRS, PA
(412) 448-6851
Michael serves as a Strategic Advisor to HBW Resources. Michael has spent the past 17 years working in and around politics and government in Pennsylvania and neighboring states. This experience prompted him to launch Grant Forbes, LLC, specializing in government relations and business development. Since launching Grant Forbes, LLC, he has used his extensive network and governmental knowledge to assist a broad array of clients, including AM LLC, Brownsville Area Revitalization Corporation, The Efficiency Network, Surtreat, Three + One Advisors, Shelly Lyons Communications, and Steel City Media.
During his career in politics, Michael served as the Finance Director for the successful re-election effort of United States Senator Bob Casey.  Additionally, he served as District Director for Congressman Jason Altmire and Finance Director for Dan Onorato's gubernatorial campaign. His campaign work was recognized by PoliticsPA list as a Top Operative. He has worked on campaigns at every level from local races to statewide races; including successful campaigns for city council, state house, county judicial, Congressional, Senate, and Gubernatorial.
Additionally, he has served as Mid-Atlantic Executive Director for Consumer Energy Alliance since 2013. His expertise and insight on energy issues have garnered significant media coverage as his editorials have been picked up in many publications, including the Baltimore Sun, Harrisburg Patriot-News, Newark Star-Ledger, Philadelphia Inquirer, and Pittsburgh Tribune-Review.
He holds a B.A. from Dickinson College and a JD/MPIA from the University of Pittsburgh.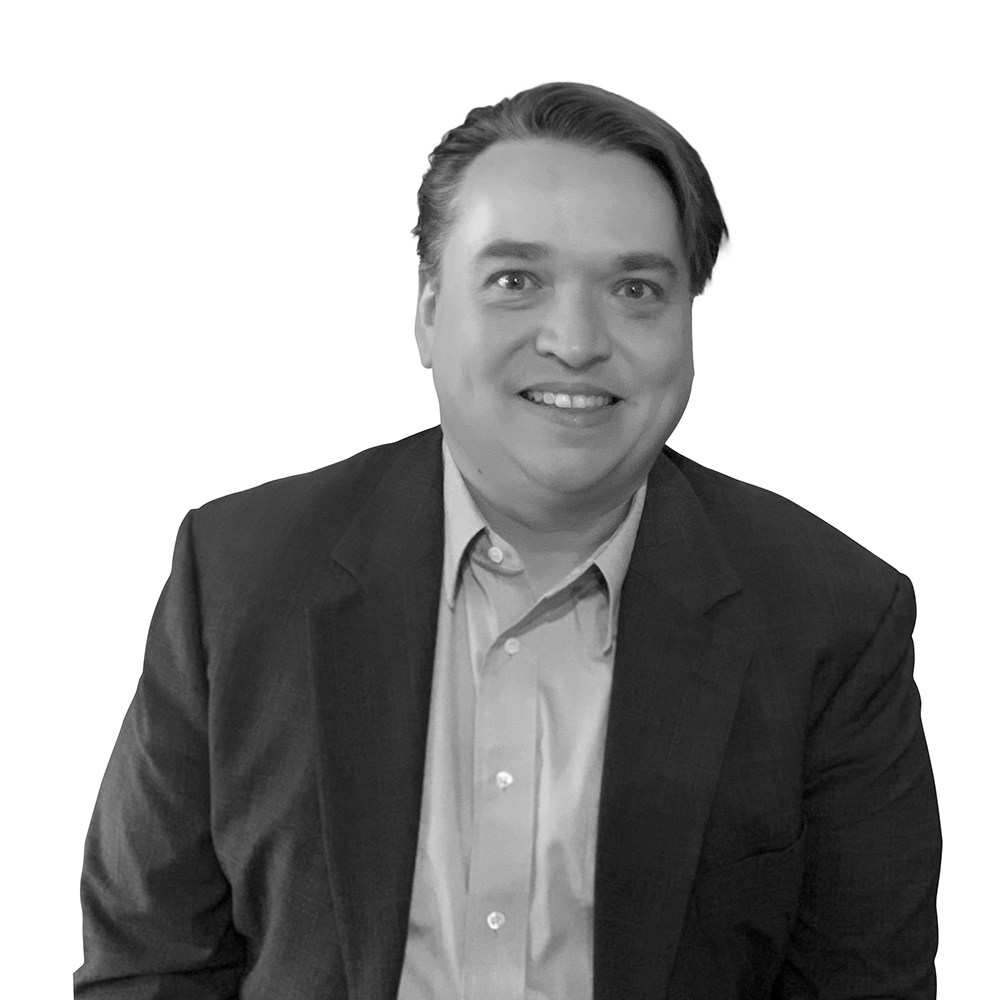 Specialties at HBW 
State Affairs
Campaign and Association Management
Public Policy
Conventional Energy Markets
Renewable Energy
Environmental Policy
Technology Policy
State Procurement Strategies
Kevin Doyle – VICE PRESIDENT, STATE AFFAIRS
kdoyle@hbwresources.com
(904) 806-1714
Kevin Doyle is the Vice President of State Affairs for HBW Resources and specializes in state policy and advocacy strategy for a variety of clients across industries and sectors. He has direct oversight over the Southeastern United States for HBW Resources but works across the country for clients and on initiatives for the firm.
Kevin's professional experience includes federal, state, local and international levels of government and politics, having worked for U.S. Senators Mel Martinez and Connie Mack, the White House, U.S. Secretary of Labor Elaine Chao, the Florida House of Representatives and on political campaigns in the U.S., England and New Zealand.
Kevin served under two Florida governors as the Chairman of CareerSource Florida, the state's workforce system. He has also served on the Board of Directors for Enterprise Florida, the state's economic development agency.  Kevin's clients include Fortune 500 companies, small businesses, non-profits, business associations, policy initiatives and campaigns. He is based in Jacksonville, Florida, and also works out of our Tallahassee office.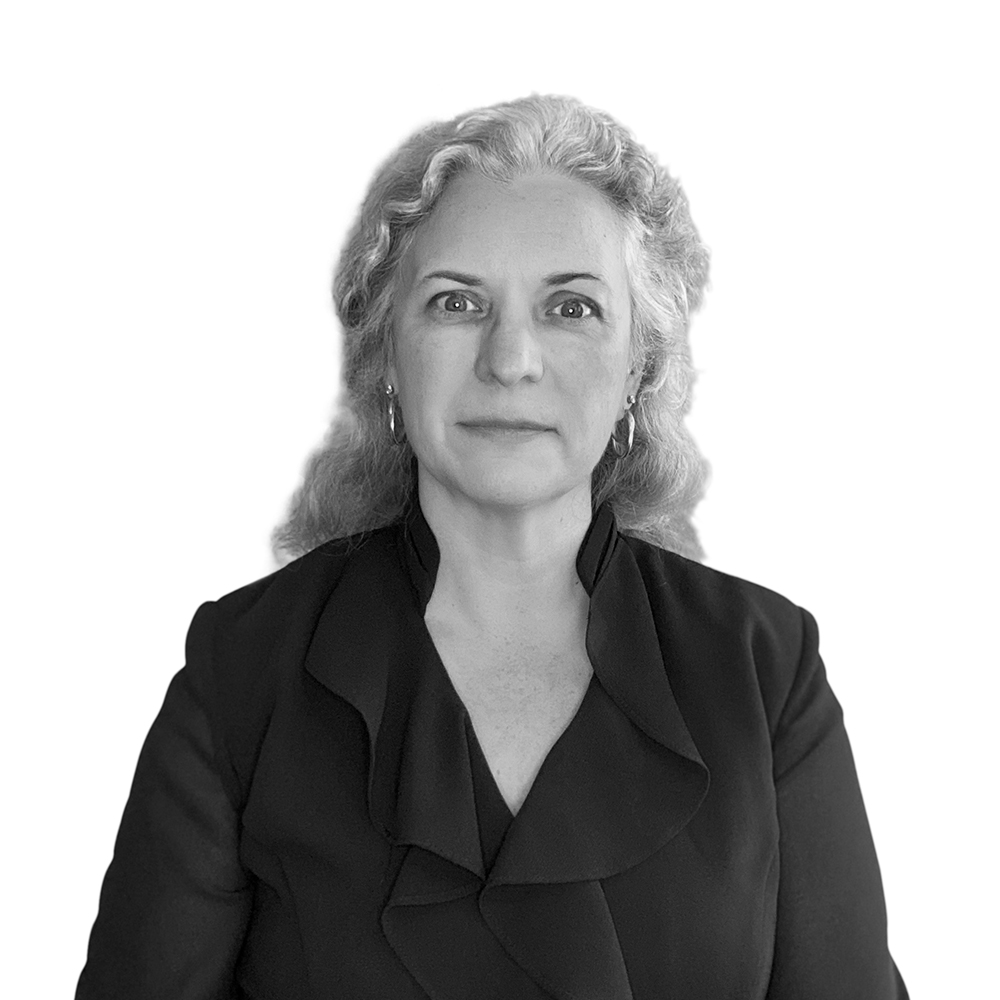 Specialties at HBW 
Finance, Human Resources and Operations
Association Management
Tax Guidance
Billie Rae Gillas – MANAGER OF FINANCE, ACCOUNTING and HR
brgillas@hbwresources.com
(713) 337-8801
Billie Rae Gillas leads finance and human resources operations of HBW Resources. A longtime Alaskan, Billie Rae worked in the offshore seafood processing industry as a human resources professional for a succession of start-up corporations: Oceantrawl, Supreme Alaska Seafoods, Cold Sea Intl., and Atlantic Frost Seafoods.
Previously, Billie Rae spent three years as a legislative aide in the Alaska House, as the primary district constituent liaison for former Speaker of the House Gail Phillips. Prior to moving to Texas, Billie Rae spent five years as Finance/Membership Director for the Resource Development Council for Alaska.
Billie Rae holds a Master's of Science in Organization and Leadership from Capella University as well as a Bachelor's of Science in Psychology from Western New Mexico University. Billie Rae enjoys volunteer endeavors including the Galveston Lions Club and AARP Foundation's TaxAide program.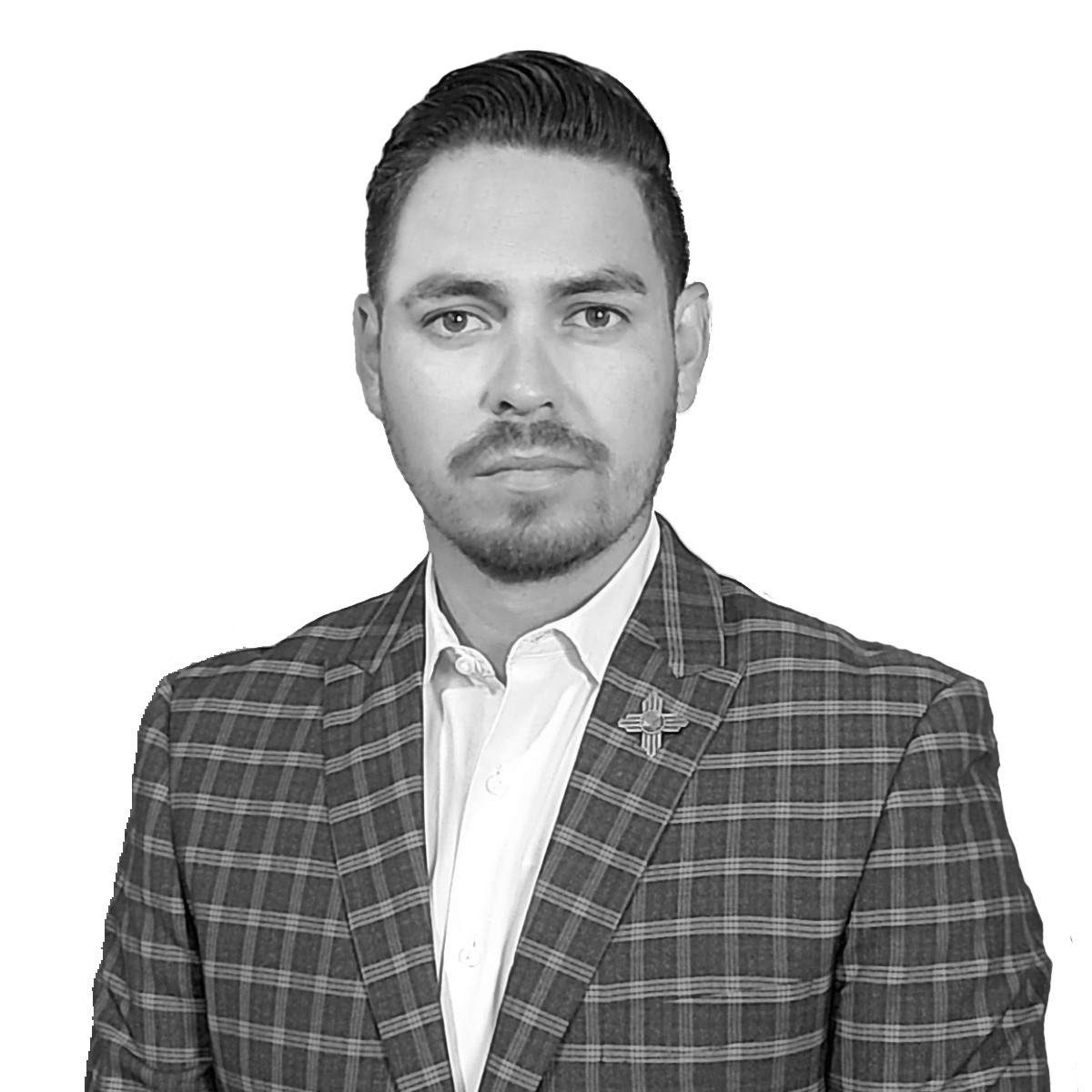 Specialties at HBW 
State Affairs
Campaign and Association Management
Public Policy
Environmental Policy
Land Use and Conservation
Agriculture and Water Rights
Conventional Energy Markets
Renewable Energy Markets
Matthew Gonzales – DIRECTOR, STATE AFFAIRS
MGonzales@hbwresources.com
(505) 203-3028
Matthew Gonzales is the Southwest State Affairs Director for HBW Resources with direct oversight of New Mexico, West Texas, Colorado and Arizona. He specializes in state policy and advocacy strategy focused on natural resource development across industries and sectors.
Matthew has over a decade of experience as a natural resources and public policy advisor, with expertise in developing successful procedural and legislative strategies that get clients the advocacy results they want. Matthew's previous roles include Vice President of Government Affairs & Public Relations for the Association of Commerce & Industry of New Mexico, Director of the New Mexico Good Neighbor Program for the New Mexico Oil & Gas Association, Village Administrator for the Village of Cimarron and Government Affairs Director for New Mexico Farm and Livestock Bureau. Most recently, Matthew played an integral role in helping shape and negotiate key pieces of agriculture and natural resource legislation including the Pecan Buyers Licensure Act of 2018, the Healthy Soil Act of 2019, the Hemp Manufacturing Act of 2019, the Produced Water Act of 2019, the Water Data Act of 2019, and others.
As State Affairs Director for the Southwest, Matthew monitors all state activities affecting HBW's clients and leads the firm's lobbying activities in Santa Fe, Denver and Phoenix. Matthew is actively engaged in efforts to shape energy, environment, and natural resource policy development through educational outreach and direct advocacy.
Matthew is an Air Force veteran that served overseas in support of Operations Iraqi Freedom and Enduring Freedom. He is currently in his second term as a Council Member for the Village of Cimarron and he has served on the Cimarron Municipal Schools' Board of Education. He is a Member of the Rocky Mountain Elk Foundation and a Life Member of the VFW. Matthew has a home in the Sangre De Cristo Mountains of Northeast New Mexico where spends his free time fly fishing and exploring with his rescue pit bull, India.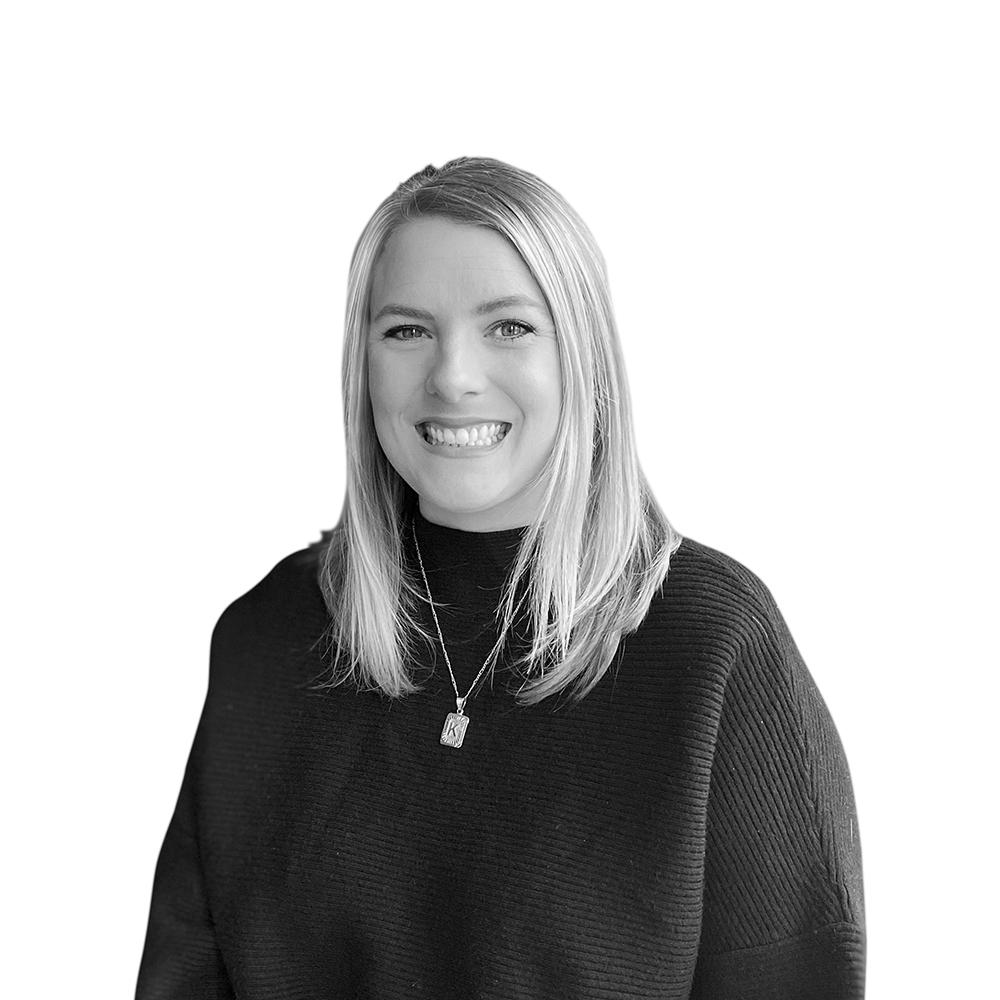 Specialties at HBW 
Federal Affairs
State Affairs
Campaign and Association Management
Conventional Energy Markets
Renewable Energy Markets
Environmental Regulations
Kaitlin Hammons – SENIOR DIRECTOR, STRATEGIC ENGAGEMENT AND CAMPAIGNS
khammons@hbwresources.com
(202) 429-4931
As HBW's Senior Director of Strategic Engagement and Campaigns, Kaitlin Hammon's the organization's campaign portfolio and day-to-day campaign operations. Kaitlin specializes in managing hyper-local campaigns and has directed numerous local campaigns for the largest renewable provider in the United States.
Before joining HBW, Kaitlin served as a Legislative Assistant in the Texas State Senate, monitoring legislation, conducting research, and legislative and policy analysis on various issues with committees such as Veterans' Affairs and Natural Resources. Kaitlin began her career working on numerous political campaigns at the state and local levels in Texas and was responsible for inspiring public support and building political support to ensure campaign success.
Kaitlin grew up in Beaumont, Texas, giving her a unique understanding of energy from a local perspective. She holds a B.A. in Political Science from Lamar University.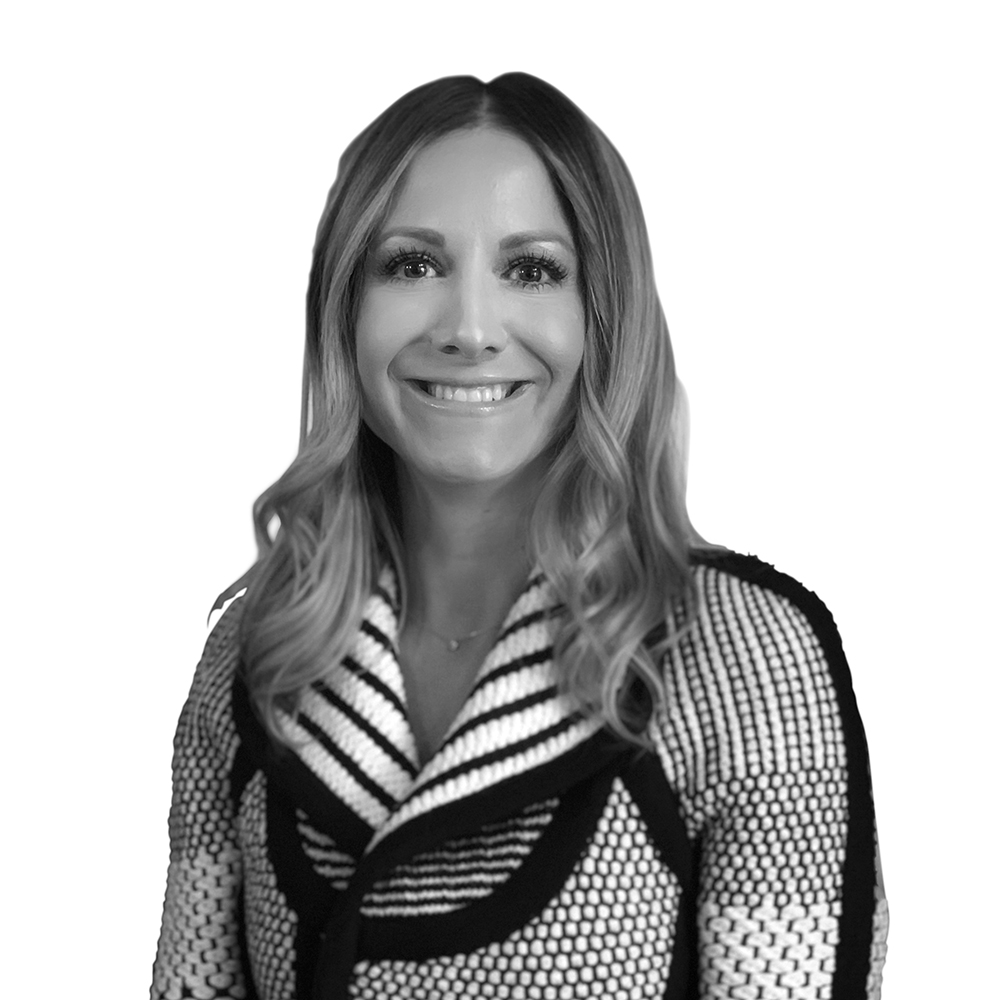 Specialties at HBW 
Creative Development and Direction
Public Relations
Media Strategy
Advertising and Media Placement
Production and Content Creation
Social Media Strategies
State Affairs
Campaign and Association Management
Emily Haggstrom – VICE PRESIDENT, COMMUNICATIONS AND CREATIVE DEVELOPMENT
ehaggstrom@hbwresources.com
713-337-8820
Emily Haggstrom drives HBW's communications and creative practice, conceiving and leading the execution of public affairs campaigns that blend digital advertising, video, traditional and social media to deliver cost-effective, real-world results for our clients. Her other major responsibilities include managing communications, marketing, branding and media buying.
Before joining HBW, Emily coordinated global media relations for economics, military, transportation and energy issues at IHS, Inc., now IHS Markit. Emily's broad experience in marketing and PR and across media channels is complemented by her demonstrated depth in the specialized aspects of energy communications, which she honed in assignments as diverse as publishing a magazine for a production house, working as an energy staff writer and leading sales and marketing for a global freight forwarder that works closely with energy, mining and manufacturing clients.
Emily has a B.A. in journalism studies from the University of Nevada-Las Vegas.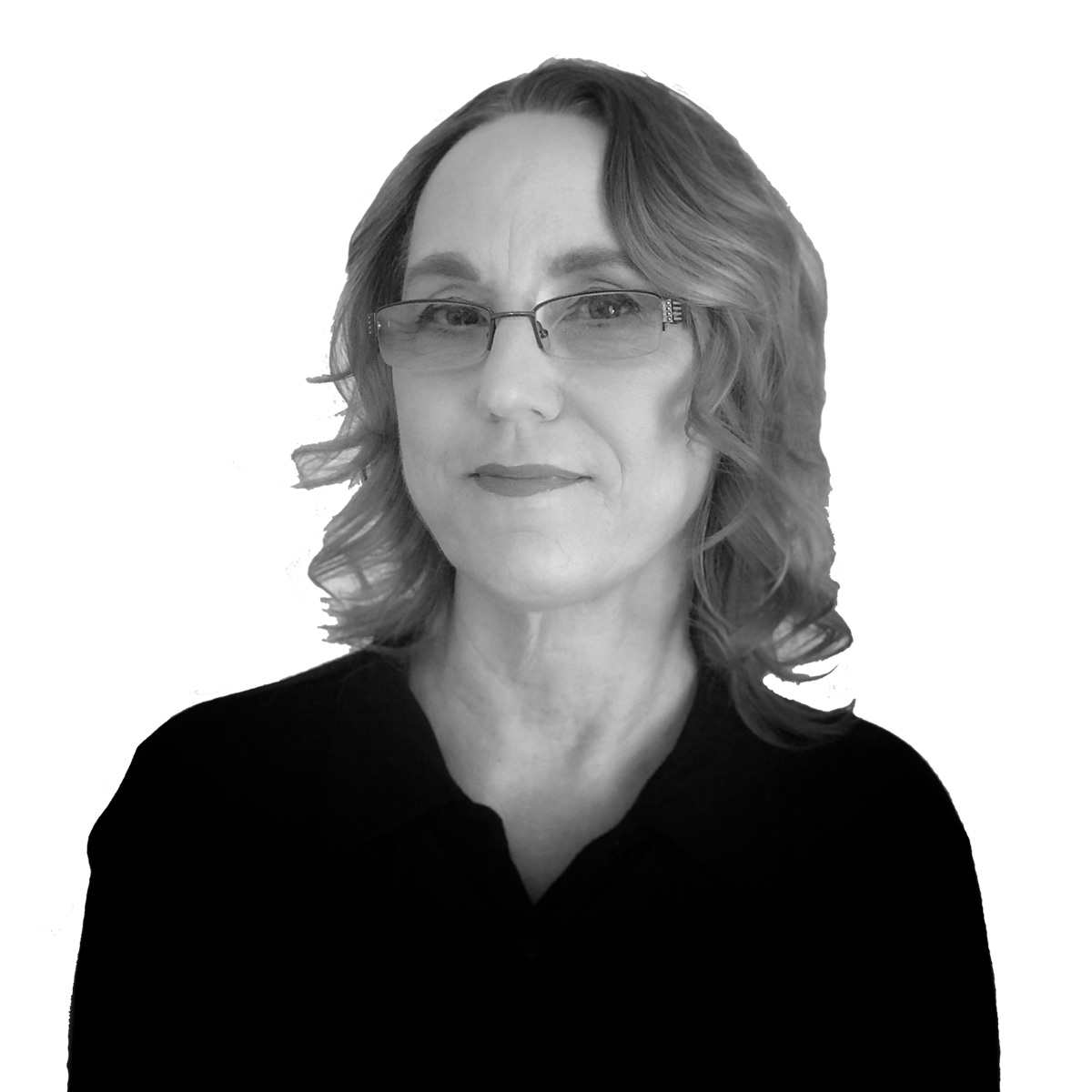 Specialties at HBW 
Campaign and Association Management
Government Affairs
Wendy Hijos – GOVERNMENT AFFAIRS, NY
WHijos@consumerenergyalliance.org
(518) 817-2791
Wendy is the New York State Executive Director for HBW Resources. Her energy career began in 2009, when she joined a New York-based retail energy company in a sales role. Wendy's rapid success in securing new corporate and residential business for natural gas, electricity, energy efficiency and solar quickly won her promotions to lead a sales district and a year later, the corporate marketing department. There is where she developed her prowess in advocating for energy.
Wendy covers the entire state of New York and advocates for fair public policy that helps consumers and business owners in New York State grow and thrive. Since the inception of the Community Leadership Climate Protection Act, Wendy has worked diligently to ensure New Yorkers receive safe, affordable, and reliable.
Wendy holds a Bachelor's of Science and an Associates in Science from SUNY Empire State College, and holds the SEC Series 6, 63 and 65 licenses. She lives in upstate New York with her husband and has two grown children and three grandchildren.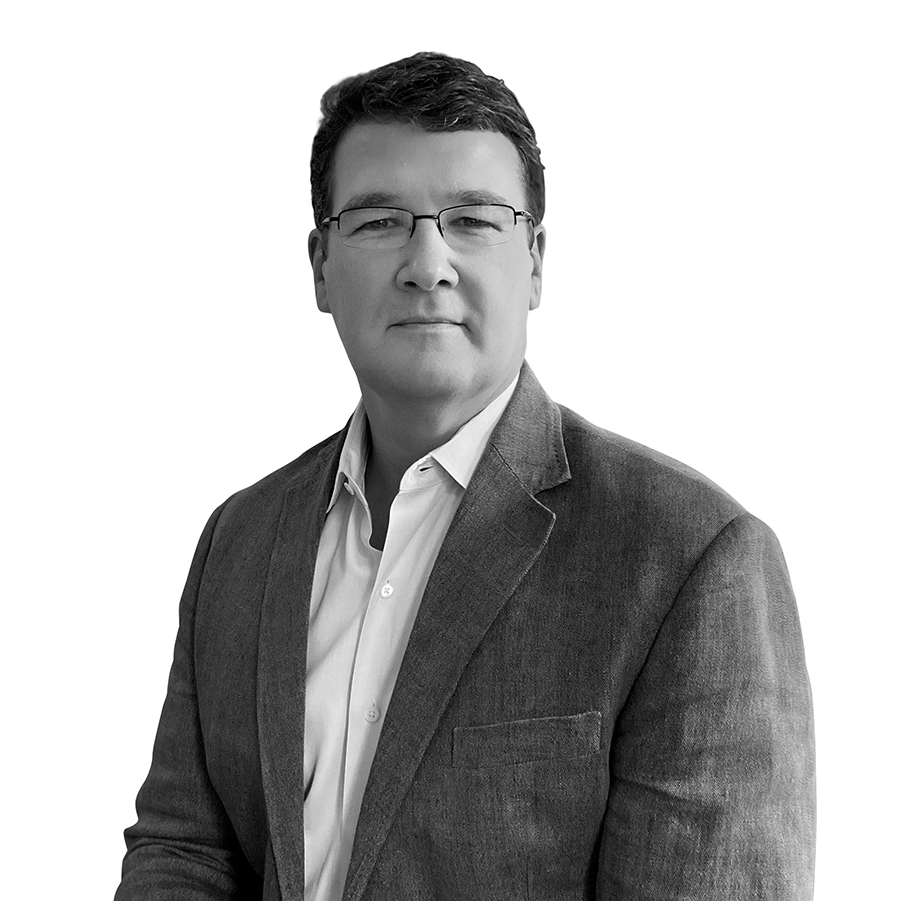 Specialties at HBW 
Campaign and Association Management
Strategic Counsel and Communications
Federal and State Affairs
Conventional Energy Markets
Pipeline and Infrastructure
Communications and Marketing
Corporate Branding and Reputation
David Holt – MANAGING PARTNER
dholt@hbwresources.com
(713) 524-2622
David Holt has more than 30 years of experience working for state and federal agencies and Congress and directing outreach and advocacy efforts. David founded HBW Resources in 2005 to provide counsel and guidance to companies regarding governmental and industry energy initiatives, including issues related to energy security, exploration and production, advanced technologies, air quality, and refining. HBW's core expertise is implementing and managing expansive energy-specific advocacy campaigns to generate a full complement of stakeholder, media and grassroots support for thoughtful, positive energy development.
Previously, David served as Vice President of Government Affairs for Hart Energy Services; Senior Legal and Energy Counsel to Chairman James E. Nugent of the Texas Railroad Commission; Counsel to the House Judiciary Committee; and in the Public Affairs and Media Office of the U.S. Department of State under President George H.W. Bush.
David also currently serves as President of Consumer Energy Alliance, a trade association that focuses on expanding the dialogue between the energy sector and the rest of the economy. With more than 550,000 members nationwide representing every sector of the U.S. economy, CEA is the leading voice for sensible energy and environmental policies for consumers, bringing together families, farmers, small businesses, distributors, producers and manufacturers to support America's environmentally sustainable energy future.
David regularly authors columns and appears in national media outlets. He is a frequent speaker at national energy forums, has testified before Congress and is regularly sought out by policymakers and business leaders for his energy policy insight.
David serves as a founding Board Member of the Consumer Energy Education Foundation and a member of the Board of Trustees of the St. Anne Catholic Foundation.  He is an attorney.  David lives in Houston with his wife Maureen and three children.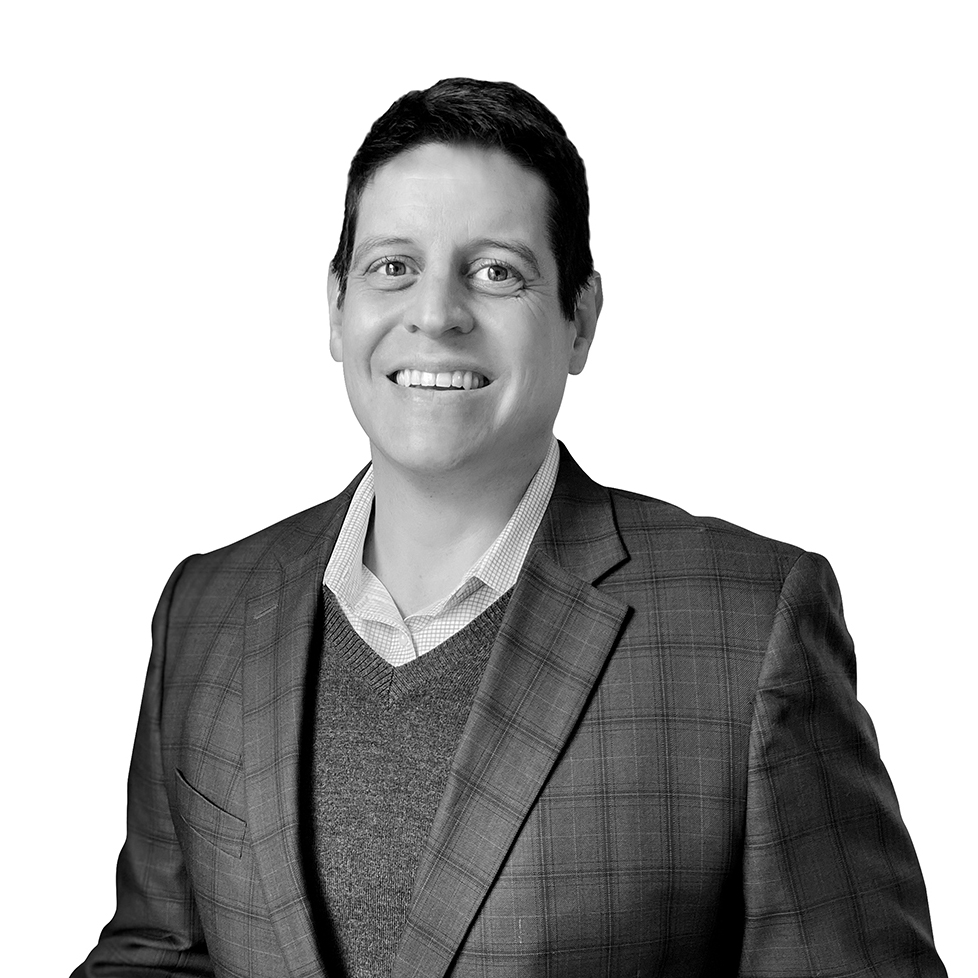 Specialties at HBW 
Regulatory and Policy
ESG and Sustainability Reporting
Risk Identification and Modeling
Process Documentation and Optimization
Campaign and Association Management
Ryan Scott – VICE PRESIDENT, RISK MANAGEMENT AND SUSTAINABILITY REPORTING
rscott@hbwresources.com
(713) 337-8804
Ryan Scott is Vice President for Risk Management and Sustainability Reporting for HBW Resources. Ryan specializes in working with clients to better understand and achieve their goals by identifying risks that exist outside of a company's core operations. He has developed advocacy strategies and materials for his clients to engage with governments and conducts comprehensive assessments and analyses of non-technical, enterprise-wide risk factors, as well as for specific projects.  The focus of Ryan's practice is to help clients understand and mitigate non-technical risks so they can focus on their core operations and competencies.
Ryan works with clients to develop an ESG reporting discipline that enables them to do more than simply check the box by focusing on risk identification/mitigation key operational metrics.
Prior to his time at HBW, Ryan worked at Deloitte and Touche's Strategy and Operations Consulting practice. While there, he worked with clients such as Bristol-Myers Squibb, developing and delivering financial reporting and legal training to an executive team. Serving GMAC, he conducted a bank evaluation and application process to assist its conversion from a state bank into a bank holding company, allowing the client to access crucial TARP funds during the Financial Crisis of 2008.
Ryan received a B.A. in Economics from the University of Southern California, and a JD – MBA from Case Western Reserve University in Ohio.
Specialties at HBW 
Federal Affairs
State Affairs
Traditional Energy Markets
Renewable Energy Markets
Land Use and Conservation
Environmental Regulations
Campaign and Association Management
Meghan Thacker – VICE PRESIDENT, FEDERAL AND STATE AFFAIRS
mthacker@hbwresources.com
(504) 874-0005
At HBW, Meghan Thacker helps drive productive outcomes for clients on the federal, local, and state government levels. With over 12 years of natural resources policy experience on Capitol Hill working for members of the Louisiana delegation and Senator Steve Daines from Montana, Meghan has a unique ability and expertise to diversify and build coalitions across geographies to advance client goals. She holds key relationships with federal, state, and local officials and industry stakeholders across the country.
During her time on Capitol Hill, she worked on behalf of elected officials to organize and advance their policy and public affairs initiatives from the ground up, including restoration and economic recovery of the Gulf Coast following the Deepwater Horizon disaster, hardening public lands from catastrophic wildfires, restoring and rebuilding rural water infrastructure for rural and tribal areas, improving wildlife habitats, enabling conservation projects and enhancing outdoor recreation opportunities for local communities. Meghan also served as Executive Director of the Senate Western Caucus.
Meghan brings specific expertise that can advance client goals in public land, agriculture, and conservation policy.
On behalf of elected officials and clients, Meghan has led legislative and policy changes pertaining to the Gulf of Mexico Energy Security Act, the Outer Continental Shelf Lands Act, National Environmental Policy Act, Mineral Leasing Act, National Forest Management Act, Indian water rights settlements, the Land and Water Conservation Fund, the Great American Outdoors Act, hydropower permitting, and many other laws related to energy, public lands, minerals, and conservation.
After leaving the U.S. Senate, Meghan in 2020 served as President of Big Sky Bluewater Strategies, her own government relations consulting business, where she supported clients in Louisiana, advancing economic incentives for Gulf of Mexico energy producers, and outfitters and guides in Montana during the COVID-19 pandemic.
Meghan lives in her hometown of New Orleans and serves clients throughout the Gulf and western regions on behalf of HBW Resources. She is a graduate of the University of Georgia's School of Public and International Affairs with a Bachelor of Arts in Political Science.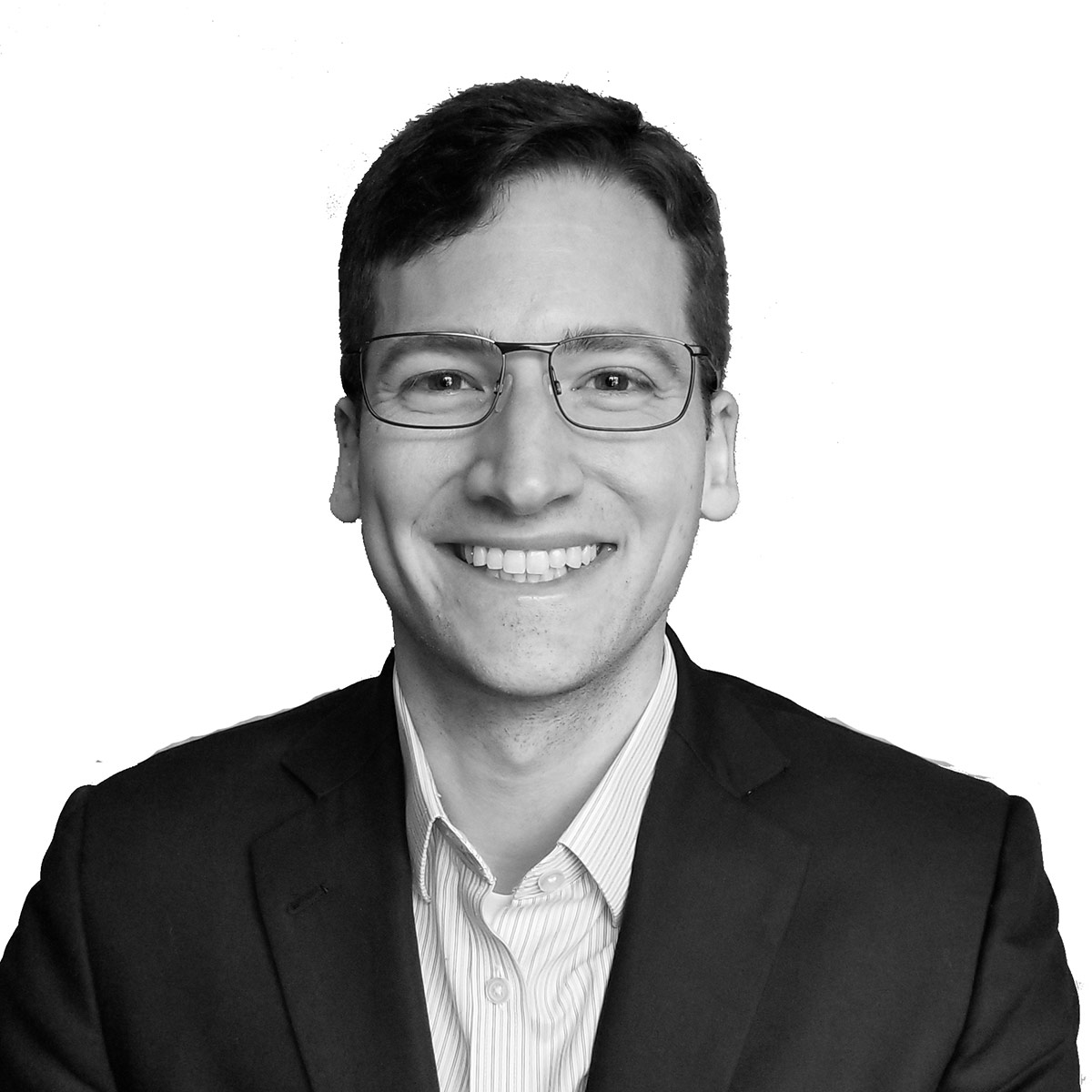 Specialties at HBW 
State Affairs
Campaign and Association Management
Conventional Energy Markets
Power Markets
Renewable Energy Markets
Pipeline and Infrastructure
Social Media and Content Creation
Chris Ventura – SENIOR DIRECTOR, STATE AFFAIRS
cventura@hbwresources.com
(614) 524-0100
Chris Ventura specializes in monitoring and advocating on energy and environmental policies impacting the Midwestern region's infrastructure, energy sector and markets.
Prior to joining HBW Resources, Chris served as Senior Project Manager for the Ohio House of Representatives under Speaker William Batchelder. Previously, he also served as Legislative Aide and Clerk of the Policy and Legislative Oversight Committee for State Representative Michael Dovilla.
Chris holds a Master's degree in Public Administration from The American University with a focus on State / Local Government and Management Consulting, and a B.A. in Adolescent Young Adult Social Studies Education from Baldwin Wallace University.